11-18-2018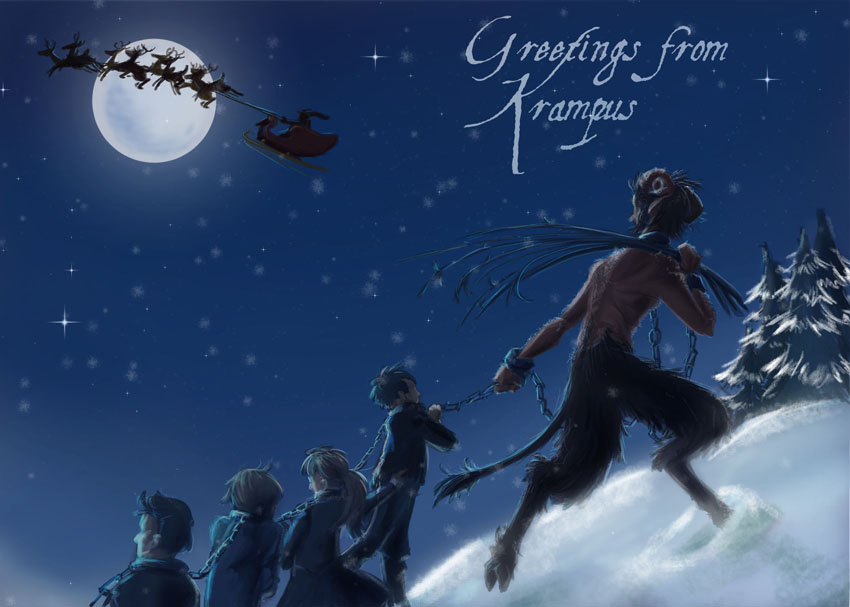 Got this year's Krampus holiday card done and I'm trying out pre-orders this year.
So if you are interested in purchasing some cards this year email me at lissaquon@gmail.com. They are 5x7 postcards - Pricing is currently five for five bucks plus shipping. However the preorder is until midnight on the 20th. After that the cards will only be available on Redbubble.

10-31-2018
HAPPY HALLOWEEN
I actually got an update done on an actual day.
I actually have real reason for that - the ever chilling NoSleep podcast is starting a kickstarter campaign today to create a set of trading cards depicting episode illustrations from over the years. There are numerous reward tiers, including one where for $50 dollars you get an original sketch card from one of a cadre of artists - including me. If you are into that sort of thing.

My work as well as that of many other talented folks are featured in the project if anyone wants to contribute to make this spooky project a chilling reality head over to the kickstart page.

5-19-2018
I've been dealing with harddrive issues that I recently fixed -so I hope to get back to updating and adding to the etsy and my Redbubble and newTeePublic shop.

I have also spent a month working on a coloring book, swing dancing robots as far as the eye can see.
It's up for purchase and download at my etsy shop.